Most people assume that Medicare covers long term care. However, this is not the case. If you have plans for yourself or if you are taking care of an older relative, it is important to know what is covered by Medicare and what is not.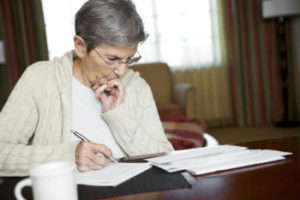 Basically, Medicare does not provide coverage for those who need to go into nursing homes at an indefinite time as they are disabled or are not capable of taking care of themselves. Also, Medicare does not offer coverage for assisted living. Medicare covers medically necessary care and it is focused on medical acute care such as visits to the doctor, medicine, and hospital stay.
The Types of Care that Medicare Cover
Medicare can help pay for recovery in a skilled nursing facility after staying in the hospital for three days. It also covers the total cost of skilled nursing care for the first 20 days. After that, you will have to pay for the coinsurance per day. And if it reaches 100 days, Medicare will stop paying for it.
Hospice is the kind of care that patients get to make them more comfortable in the last stages of their life with terminal illness. The patient will be eligible if he or she is not treated for terminal illness and the doctor certifies that the patient will live not longer than six months. The patient may also get care for longer than that as the doctor testifies that he or she is still terminally ill.
When a person is homebound due to an illness or injury and if the doctor says that the person needs short-term skilled care, Medicare will cover the cost of paying or the nurses and therapists who will provide the said services at home. However, this is not a round-the-clock kind of care. This will not be more than 35 hours weekly. The patient may qualify for more given a doctor's recommendation.
Care in a long term hospital
Medicare can cover for a long term hospital care. This is treating patients who may have more than one serious condition but who may still improve with time and care and will eventually return home. Under the coverage of Medicare, the person is only responsible for one deductible. This is applicable whether he or she is in an acute care hospital or in a long term care hospital.
Although the vast and majority of long term expenses are not covered by Medicare, still it can reduce cost and greatly help in one's recovery. In most cases, long term care is not really medical care but a help in one's everyday life.
It is always important to know the cost that you have to pay and the limitations of a Medicare. Therefore, it is very important to ask questions to understand why your doctor is recommending some specific services and whether it will be covered by Medicare or not.