Navigate Medicare
Get The Facts and Get Peace of Mind
I will present ALL of your options and answer ALL of your Medicare-related questions. You deserve to work with one of the top Medicare Brokers in the country and I'm right in your backyard.
My 17 years primarily focusing on Medicare Insurance options in Florida will make the process easy on you. I'm your Florida market expert.
I am accessible to my clients 7 days a week. You call. I answer.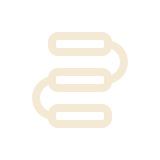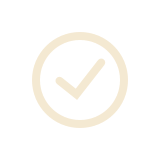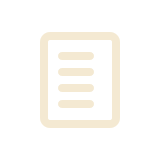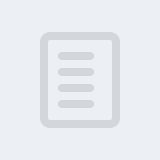 Medicare Supplement Coverage
Medicare Supplement Insurance, commonly referred to as a Medigap Insurance policy, can help pay the costs associated with Part A and Part B so your out of pocket risk is very low.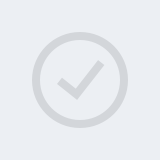 Medicare Advantage
Medicare Advantage Plans are health plans that are offered by private companies that contract with Medicare.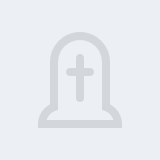 Affordable And Comprehensive Health Insurance (Under Age 65)
A personal health insurance plan from our agency can help cover your medical expenses. Plans differ and some can cover mental health and prescription drugs.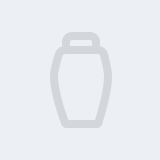 Part D Prescription Drug Coverage
Medicare Part D is also referred to as a Prescription Drug Plan for Medicare eligible recipients.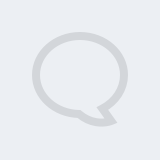 What Our Customers are Saying
Dave was extremely helpful. I had a million questions about setting Medicare up for my mother. Dave responded immediately and answered all of my questions without any hesitation. When it was time to move forward with the application he made it as easy as possible and always made himself available (even after working hours). I would recommend Dave without hesitation.
Jenna R
I wish I could give Dave more than 5 Stars, he is that good! He knows everything there is to know about Medicare Supplement plans, Medicare Advantage plans and drug plans. He is very responsive and and great to work with. I have used him for years and his service only gets better with time. Whether your looking for a Medicare plan review or if you are new to Medicare, Dave is hands down the best person to use for your Medicare needs.
Arthur B
Dave Silver expertly guided my husband and I through the Medicare maze and helped us find the best plans for us both in price and reliability. We have not been disappointed in our choices and once a year Dave reviews our plans to make sure we are still getting the best value and service. Dave's professionalism and his down to earth approach made it easy to work with him on something that is anything but easy to understand. We highly recommend Dave and his company!
Trish E
Medicare Insurance as Unique as You
Shouldn't you have a Medicare plan that is as unique as you are? I will solve the puzzle of all Medicare insurance plans.
What is the best Medicare Insurance Plan?
The best Medicare Insurance plan is one that fits your needs and budget. Everyone's situation is unique. It's not a one size fits all process.  The information that my clients provide me will often dictate what their best options are.   My expertise will provide you with the Medicare coverage you will need, understand and be comfortable with.  Call me for a free quote and or plan comparisons.
How does Medicare Supplement Insurance work?
In general Medicare pays approximately 80% and your supplement will pick up the difference. But depending on the Medicare supplement you choose, you may be responsible for the Part B deductible ($226.00) and some other costs.  Call me to go over your options.
With this type of coverage, you do not have to be concerned with networks. If your doctor accepts Medicare(your red, white, and blue card) they will accept your supplement, regardless of what company you have the supplement with.
How much are Medicare Supplement or Medicare Advantage Plans?
The average cost of Medicare Supplement coverage in Florida is between $120.00 and $190.00 per month. The amounts will vary based on age, gender, tobacco use, where you live and what plan letter you want (A-N). This premium is over and above what you will have to pay for Part B.  Medicare Supplements in Florida are standardized coverage based on plan letters.  This means the coverage is the same based on plan letter, but the premiums are different from company to company.
Most Medicare Advantage plans in Florida have zero ($0) premiums.
What is the difference between Medicare Supplement Plans and Medigap?
Medigap and Medicare Supplement Insurance are the same thing.
Medicare Advantage, however, is different as it offers an alternative to original Medicare. Speak to an agent to better understand this coverage.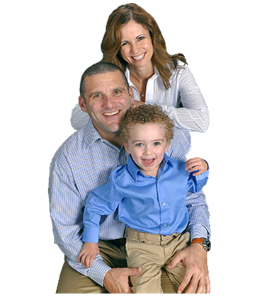 Tampa/St. Pete Office
8039 E Dr. M.L.K. Jr. Blvd., Tampa, Fl 33619
Bradenton/Sarasota Office
19431 Beacon Park Place, Bradenton, Florida 34202
About Dave Silver
I have been a Florida resident for over 25 years. I'm happily married to my wife Tami and we have a terrific son named Jack. I am a licensed insurance agent that specializes in Medicare Insurance Plan options since 2007.
Whether you're in the market for a Medicare Supplement, Medicare Advantage Plan, or a Part D Prescription Plan, I can help you. My firm will present ALL of your  Medicare Advantage Plans, Part D Drug Plans, and the lowest-cost Medicare Supplements in your area.
My practical approach, work ethic and overall knowledge of Medicare is what separates me from other agents. It's what I do every day.
I'm available to my clients seven days per week, from 8am – 8pm.
My motto is "Get the facts and you have options!"
I give my clients factual, objective information. My parents are generally around the same age as most people I work with. I treat all my clients as if they were my parents. I offer only objective advice and give you the facts. I keep things simple and eliminate the confusion!
Medical alert systems can be known as personal emergency response systems (PERS). These medical response systems (MRS), or fall buttons act as a tool to call for help in the event of an emergency. Anybody who is prone to falling or having a medical emergency would...