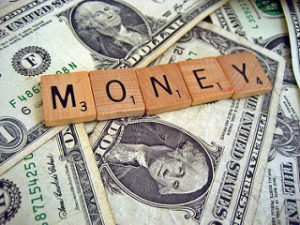 In most cases wherever Medicare goes, private payers will follow. In the case of health systems, hospitals and other providers, it is by far the most influential healthcare program for the industry.
Although the doctor or other health care provider is generally responsible for filing a Medicare claim, there are instances when you will have to fill out a Medicare claim yourself to receive Medicare reimbursement.
Claims for Medicare Part A and Part B
For the original Medicare (Part A and Part B), you only need to file a claim with Medicare when your doctor has delayed filing it and you have exhausted all your efforts to get the claim filed. Although this situation may be rare, it's always better to be prepared.
Claims for Part C and Part D
For Part C and Medicare Part D, there are no claims because Medicare already pays the health insurance plan a set amount each month. But you will be responsible for the cost sharing (coinsurance, copayments, and/or deductible) established by the health insurance plan.
You need to file claims with the plan and the filing process may be different depending on the plan. In most cases, if it includes a network of health care providers and you visit a doctor in that network, the doctor will do the filing for you.
---
Related: Why you should consider a Medigap policy
---
On the other hand, some plans will require you to go to any licensed doctor outside the network. When this happens, you will be the one to file the claim. Such claim will be filed with the health insurance plan, not with Medicare.
Be sure to check your health insurance plan documents to see which doctors you may visit, when and how to file claims.
Time limits on Medicare claims
Medicare claims must be filed by the end of the year following the year in which the health care service occurred. Even if you are not expecting a reimbursement, you still have to make sure that any deductibles are credited to you.
But if your doctor has not yet filed your claims and you are waiting for reimbursement or were responsible for a deductible, you can call the doctor's office to remind them to file the claim.
Medicare forms for filing a claim
Medicare forms can be found on the Center for Medicare & Medicaid Services website. Search for CMS 1490S, Patient's Request for Medical Payment, then download and print it. You may also pick up a form at your local Social Security office. Instructions for completing the form are on the back.
If you have any trouble finding it or filling it out contact me and I'll be glad to help out.
Medicare reimbursement
It is important to know if your doctor accepts Medicare assignments so that you can receive Medicare reimbursement. If the doctor does accept Medicare, then you should only have to pay the amount that is your responsibility. This includes coinsurance, copays, and/or deductibles.
But if the doctor or other health care provider who performed the service does not accept Medicare, you have to pay all of the cost up front to the health care provider. You will only receive Medicare reimbursement after the doctor files a Medicare claim for the services.