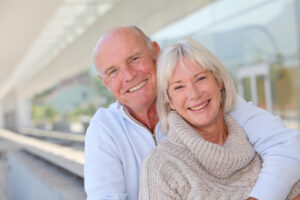 Nearly half of those who enjoy the sunny days of Punta Gorda, located in the heart of Charlotte County, are residents aged 65 and over. When not enjoying the sunshine or the many attractive features of life in Punta Gorda, many seniors must learn how to balance the high living expenses of the region with growing medical expenses. Instead of dwelling on how to manage medical costs, seniors who have already qualified for Medicare may benefit from learning more about Florida Medicare supplemental insurance plans.
What are Medicare supplement plans in Punta Gorda FL?
Supplemental insurance plans are offered by private insurance companies, to be used in conjunction with traditional Medicare plans. Their purpose is to assist seniors in offsetting some of the potentially staggering costs that can accrue with only a conventional plan. Punta Gorda Medicare supplement plans will often pay expenses associated with Medicare copayments, coinsurance, and deductibles. At face-value, these costs do not seem overwhelming, and seniors may think they will be able to cover them without the assistance of a supplemental plan. However, all it takes is one unexpected medical event to change your financial reality.
There are even Medicare supplement plans in Punta Gorda FL that provide coverage not offered by traditional Medicare plans, such as coverage for international travel. Supplemental Medicare Insurance plans pay their share once your Medicare plan has paid it's approved charges. The balances will be forwarded to the supplemental plan for payment of its contracted dividend.
What is the best Medicare supplement plan in Punta Gorda?
Each resident of Punta Gorda will have their own unique medical needs. From physical needs to the differences in prescribed medication, each difference will affect the plan that is best for an individual. For this reason, it is misleading to assume there is one supplemental Medicare Insurance plan that is the best. The plan that works best for your neighbor may do nothing to assist you with your needs.
There are ten unique Medicare supplement insurance plans, labeled with letters of the alphabet A through N, which contain different benefits. Some have high-deductibles, and others are various combinations of benefits for cost sharing. Navigating the many Medicare supplement plans in Punta Gorda can be overwhelming and confusing, which is why many seniors benefit from the assistance of an insurance professional.
How can your agency help me select a Medicare supplement plan? 
As an independently owned and operated insurance company, we are uniquely poised to help Punta Gorda seniors navigate the world of supplemental Medical Insurance. Punta Gorda Medicare supplemental insurance plans are offered by several different insurance providers. Because we are able to work with several of the top-rated companies, we can compare the plans they provide with a bias towards your needs. We also understand that you want the best Medicare supplement plans in Punta Gorda FL, but need to remain in budget. The good news is that the prices of plans can vary drastically between companies, even for plans that are relatively similar. In our search for the proper coverage, we will also keep your financial goals in mind. Our goal is not only finding you the plan that matches your medical coverage needs but remains within your budget.
When you are ready to explore Medicare supplement plans in Punta Gorda whether for the first time, or you need to switch from an existing plan that does not meet your expectations, our professional team is ready to assist. You can begin the process by either calling our office or by using our quote request form on our website.
Compare Punta Gorda Medicare Supplement Insurance Plans Now! Call (941) 907-2879