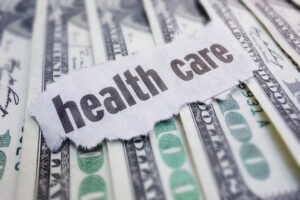 Located in the center of Pinellas County, Florida, Pinellas park started out a hot spot for transplants from the north and those looking for a sunny vacation spot. The popularity of the location has resulted in Pinellas Park becoming the fourth largest city in the county. 49,000 individuals live in the city, with nearly half of those residents at ages 45 and older. Those in this age range are likely helping parents, or are themselves navigating the often confusing world of Florida supplemental Medicare Insurance. Medicare supplement plans in Pinellas Park FL do not have to be confusing, and companies like our own, that are well versed in the many plans available to Medicare recipients can make the process much more comfortable.
What are Pinellas Park Medicare supplemental insurance plans?
Sold by private insurance companies as opposed to the government, supplemental Medicare Insurance plans were designed to assist Medicare recipients with certain expenses that a traditional Medicare plan leaves for recipients. These are often copayments, coinsurance, and deductibles. While not always the case, some Pinellas Park Medicare supplemental insurance plans provide benefits that are in addition to the benefits provided by traditional Medicare, sometimes in the form of coverage that extends beyond the borders of the United States.
Medicare supplement plans in Pinellas Park pay contracted expenses after your traditional Medicare plan has first paid their contracted requirements.
I have traditional Medicare, do I need a Medicare supplement plan?
Some do, some do not. This answer is highly individualized and will depend on your medical needs and prescribed medications. The best way to answer this question is to run a comparison between holding specific plans and not, a service we would love to assist you with.
What do Medicare supplement plans in Pinellas Park FL cost?
Plans will vary in cost, depending on the benefits provided, the company holding the plan, among other factors. The best way to determine what Medicare supplement plans in Pinellas Park will cost you or a loved one is to run figures with an insurance agency such as ours. We can help you determine which plans are best for saving you money and meet your medical needs.
Although designed to save money, paying for supplemental plans that are not needed can cost seniors money they do not need to be spending. Reviewing your supplemental plans during the annual open enrollment period of October 15 – December 7 with your insurance professional can be a prudent move.
How will your company save me time and money regarding my Pinellas Park Medicare supplement plans?
Our company is independently owned and operated. This means that we can work with several of the top rated insurance providers. We can save you time by running comparison quotes for you, allowing you to avoid calling multiple companies and trying to keep track of details. We will save you money, by receiving quotes from several companies before determining which are the best Medicare supplement plans in Pinellas Park FL. The cost of plans can vary greatly, and we will ensure that your budget is always kept in mind.
Calling companies is not just time consuming, but can be confusing trying to keep track of who offered which benefits at what expense. Our professionals are not only highly trained in all things Medicare supplements, but are also able to quickly sift through plans, which means that you can get back to enjoying all that Pinellas Park has to offer.
When you are ready to determine which are the best Medicare supplement plans in Pinellas Park FL for you or your loved one, simply call our office or fill out the quote form located on our website.
Call Now To Speak Live And Get Your Questions Answered! (941) 907-2879