The Definitive Guide To Medicare Advantage Plans in Florida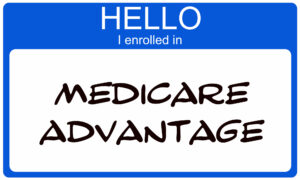 Medicare Advantage, otherwise known as Medicare Part C, is a managed health care plan that is available as an alternative to traditional Florida Medicare plans. Medicare Advantage Florida is available to individuals who are age 65 or older and who have met credit requirements filled by paying into the Medicare system via their payroll deductions. There are some exceptions to the age requirements, as Medicare Advantage plans will accept those who are under 65 who have been diagnosed with certain diseases and disabilities, such as Lou Gerig's disease (ALS) or anyone with end-stage renal disease (a kidney failure that requires an individual to receive either a kidney transplant or to undergo dialysis). Simply put, anyone who would qualify for a traditional Medicare plan is also able to instead choose to utilize a Medicare Advantage plan.
Medicare Part A, or hospital insurance, is available to Citizens and legal residents of the United States at no further cost, as long as they have been residents for at least five years. Additionally, any U.S. citizens or legal residents who are insured under the Social Security Administration programs are also provided Part A, generally at no further cost. While there are some exceptions, and there do exist individuals who must pay a premium for their Part A insurance, for the most part, it is available premium free.
Medicare benefits have been available through private health insurance providers starting in the 1970's. The Balanced Budget Act of 1997 brought the addition of Part C, and 2003 brought the name of Medicare Advantage. It was also at this time that drug coverage was added to the policies. Medicare Advantage plans have gained popularity due to the costs being less than bundling traditional Medicare supplements, even though they typically offer fewer options and less flexibility.
What is Medicare Advantage Part C? 
Medicare Advantage is an alternative to traditional Medicare plans, owned and managed by private health insurance companies who receive subsidies from Medicare to help offset the cost of health care. Medicare Advantage plans offer all of the same benefits provided by an original Medicare plan, besides hospice care, which will be covered by Medicare Part A. The biggest distinction in Florida Medicare Advantage plans is that Advantage plans often offer additional services that are not available on Medicare plans. This could include:
-Vision, including glasses coverage
-Dental
-Hearing
-Prescription Drugs
Medicare Advantage plans give you the convenience of having all of your health care coverage needs met in a single plan, as opposed to adding several supplemental plans on to a traditional Medicare plan. However, this convenience may also limit your coverage options.
What does Medicare Advantage Cover?
Legally, Medicare Advantage plans must offer coverage for services that are equal to traditional Medicare plans. Often, Advantage plans offer services beyond those available in a traditional plan, and often look quite a bit different from the traditional plans, in both services and price. Advantage plans always cover emergency and urgent care needs. Meanwhile, Medicare plans were designed with the purpose of reducing an individual's out-of-pocket expenses incurred from visits to a physician or when seeking health care. Medicare Advantage plans have the same goal but often expand on the benefits of traditional plans. Often, plans will offer:
– Dental
– Vision
– Podiatry
– Chiropractic
– Hearing
– Out of country medical bills
– Gym memberships
– Many others
Florida Medigap vs Medicare Advantage
There are many differences between Florida hospital Medicare advantage plan and Medigap plans. The following list details some of the biggest differences.
– Medicare Advantage plans offer drug coverage all in your one single Medicare Advantage plan. In a traditional Medicare setup, for prescription drug coverage, you will need to purchase a stand alone Part D plan. It is important to remember with either choice to ensure that you check your chosen plans drug formulary (list of approved drugs) to make sure that it will work affordably cover the medications you have been prescribed. Because formularies are subject to change, it is important to pay attention to correspondence from your insurance company.
-Many Advantage plans will cover your routine eye checks, hearing, and dental care needs. However, these benefits are often limited. Traditional Medicare has stand alone plans that cover these same things, often with more coverage.
-Advantage plans often will cover any medical expenses that occur if you are out of the country. Coverage for a Medicare plan ends at the borders of the United States, although there are instances when this is not the case. An example would be if you are closer to an out of the country hospital and an emergency occurs.
-Medigap plans are accepted by any medical service that accepts traditional Medicare. However, Medicare Advantage plans are not as widely accepted. Before choosing a Medicare Advantage Florida plan, it is important to ensure that it is accepted by your preferred providers, or in other words, that you are "in-network."
-With Advantage Plans, you may be required to get pre-approval or referrals from your insurance company before seeing a specialist, or before other medically related appointments. Traditional Medicare plans do not require pre-approval or referrals.
-Medicare is run by the Federal Government; Medicare Advantage is run by private insurance companies.
-Under both plans, you are protected by Medicare Rights and Protections
-Medicare is available to those 65 and older or those living with severe disabilities or who have an end-stage renal failure diagnosis. Advantage plan recipients must be able to pay their Part B premium and cannot have end-stage renal disease.
-Medicare Advantage plans offer a cap on the amount of money you can expect to pay each year on out of pocket expenses. Traditional Medicare plans do not offer this cap.
These are only a few of the main differences between a Medicare Advantage and Medigap coverage. What Medicare advantage plan is best or which Medigap plans are best is a very personal decision, and are very dependent on an individuals health and financial situation. What works ideally in one situation may not work at all in another. Some more things to consider and discuss with your insurance professional may include:
– Your lifestyle. Medigap does have supplement plans that will help you to cover out of country services, while Advantage plans often include this coverage. However, if you travel in the States often, an Advantage plan will require extensive research to ensure hospitals and services in the locations you are traveling fall in your network. There is not this concern with a Medicare supplement, as you will be accepted anywhere that accepts traditional Medicare.
-Your budget. Medicare Advantage plans typically cost much less than a traditional Medicare plan but often come with fewer benefits, and more cost related to copays and deductibles. Medigap plans usually cost more, but they do not have the out-of-pocket expenses associated with a Medicare Advantage plan.
How much does Medicare Advantage cost?
What your Medicare Advantage plan is going to cost you is dependent on several factors and will look different for every individual. Contributing factors to the cost of your insurance will be:
– If the plan requires a monthly premium. Some do not!
– If you are solely responsible for your Medicare Part B premium, or if your plan picks up a portion of that expense.
– The amount of the yearly deductible, should your plan require one.
– Copayment or coinsurance costs that are required to be paid for each visit or service. This is usually $10 or $20.
– The condition of your health, and the care or services that are required to treat or maintain it.
– Your out-of-pocket cost will be significantly larger if you visit an out of network provider
– How closely you follow the rules, like visiting in-network providers and gaining pre-approval when required.
– How many extra benefits you require.
– A plan's limit concerning out-of-pocket costs.
– Whether or not you receive financial help from the state.
It is important to remember that each plan determines their costs for service, whether it is premium, deductibles, and extra services. Additionally, it is the plan and not Medicare that determines how much, or if, you pay for the services. While the plan can make pricing changes, these can only occur once a year, on January 1st.
When is Florida's Medicare advantage open enrollment?
Individuals are eligible to purchase a Medicare Advantage plan as soon as they are eligible for and enroll in Medicare. This open enrollment begins three months before you turn 65, and remains open for the three months following.
Going forward, you can switch your Medicare Advantage plan once a year, during Fall Open Enrollment, or the Annual Coordinated Election Period. This falls on the same dates every year, October 15 until December 7. Should you opt to switch to a new plan, your new coverage will begin on January 1.
While it is best to switch plans during Open Enrollment periods, there do exist what are called Special Election Periods, that give exceptions for certain situations and allow for mid year changes. A few of the situations that may qualify you for an out of enrollment period change include:
– A move that places your outside of your current coverage area
– A loss of current coverage
– Changes to a current plan that affects your current health benefits
Which FL Medicare Advantage plan is best?
As mentioned before, there are many benefits to joining a Medicare Advantage plan. However, these plans do not work for everyone. While they prove to be cheaper and more convenient for some, the opposite is true for others.
There are many different companies that offer Medicare Advantage Plans in Florida. Not all of them are the same, and shopping around between companies will help you to determine which insurance provider offers the plan that is the best for your individual circumstances.
If you are still wondering how to choose Medicare advantage plan that best fits your individual health care needs, a licensed insurance company such as ours would gladly help you review the details of each plan, ensuring that your choice is thoroughly researched and understood. There is no one plan that is best, but we will certainly find the plan best for you.
Why Should You Call Our Agency to Purchase Medicare Advantage Plans in Florida?
When you work with our company to find and eventually enroll in Florida Medicare Advantage Plans, you can be confident that it is on your needs we are placing our focus. As an independently owned and operated insurance agency, we are not working for the best interests of one particular insurance provider. Instead, we are able to independently work with companies that provide the best Medicare Advantage plans in Florida.
Working with several companies offers many unique advantages. First, you won't ever be pressured into a plan that fits our needs, or the insurance companies needs. Instead, we will search until we find the company who can provide a plan that best matches YOUR needs. Second, our working relationship with plan providers allows us to save you money. If you have spent any time to compare Medicare Advantage Plans in Florida or any form of insurance, you know that the prices presented by the various companies can range drastically. We will work to ensure that not only does a plan fit your health care needs, but your monetary needs as well. Third, working with our company will save you precious time. We know that you are busy, and do not want to spend your time negotiating with insurance companies. We will do the calling and comparisons for you, allowing you to live your life while we narrow down the Florida Medicare Advantage Plan that is the best fit for you.
Should you have further questions about how to compare Medicare Advantage Plans, questions about cost, availability, or would simply like to receive a quote, please feel free to contact us at our office, or fill out the form on our web site. We look forward to assisting you in your search for Medicare Advantage Plans Florida.
Compare Florida Medicare Advantage Plans Now & Save! Call (941) 907-2879