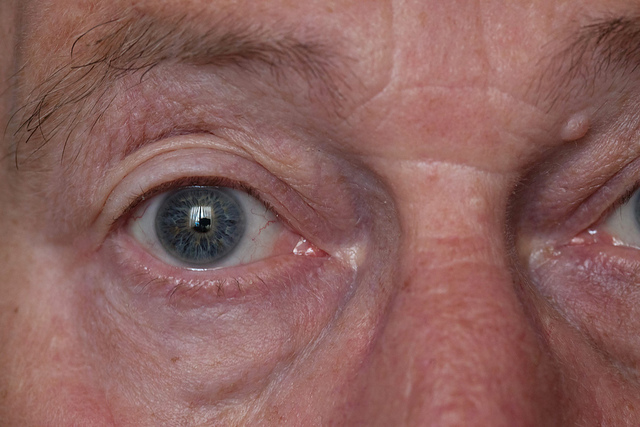 According to the World Health Organization, cataracts are one of the leading causes of blindness in the world. Even though they may happen at any age, these are most common later in life that they are even considered part of the aging process. If you have Medicare, it is wise to understand what cataracts are and the symptoms and treatments available.
The information contained in this article is for informational purposes only. It should never be used as a substitute for professional medical advice. You should always consult with your medical provider regarding diagnosis or treatment for a health condition.
What are cataracts?
Cataracts are a clouding in the eyes' natural lenses. Once they are formed, the lens becomes opaque as cataracts interfere with light to get through your retina. A person can have cataracts in one eye or both.
Although the actual cause of cataracts is still unknown the breakdown of lens proteins and other chemical changes associated with aging are contributing factors to cataracts.
Medicare and Cataracts
Generally, Medicare does not pay for vision care, but it covers certain medically necessary services like cataract surgery. If you have Original Medicare, such services are covered under Medicare Part B (covers outpatient services). Medicare Advantage Plans cover the same services as Original Medicare, but may have different costs and conditions. If you have a Medicare Advantage Plan, talk to a plan representative to know more about how the plan covers cataract surgery.
Specifically, Medicare covers:
The removal of the cataract
Basic lens implants
One set of prescription eyeglasses or one set of contact lenses after the surgery
Medicare covers cataract surgery that involves intraocular lens implants, which are small clear disks that help your eyes focus. Although Medicare covers basic lens implants, it does not cover more advanced implants (you may have to pay some or all of the cost).
After the surgery, Medicare will cover one pair of glasses or contact lenses. This is an exception to Medicare coverage rules, which normally exclude eyeglasses from coverage. If you have the Original Medicare. You should get your glasses or contact lenses from a supplier that accepts assignment to pay the least for your item. You will be paying 20% of the Medicare-approved amount for the glasses or contact lenses.
In some cases, beneficiaries may have trouble getting Original Medicare or their Medicare Advantage Plan to cover their glasses or contact lenses following cataract surgery. If your glasses or contact lenses are denied coverage, you may appeal the decision. You can request that your glasses or contact lenses be covered. You can also request for a reimbursement if you already paid out of pocket for your prescription. It is very important that both you and your health care provider can write appeal letters to the plan. Just be sure to state the reason- that because you met the Medicare requirements for cataract surgery, your prescription glasses or contact lenses should be covered.