Medicare is a federal health insurance program for retirees age 65 or older and certain disabled people. Medicare Part A covers inpatient hospital care, some skilled nursing facility care and hospice care. Medicare Part B covers physician care, diagnostic x-rays and lab tests, and durable medical equipment.  Medicare Part D is a federal prescription drug program.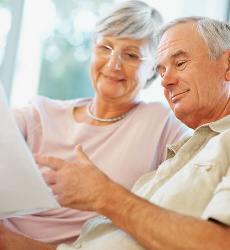 Although millions of older Americans still rely on retiree health benefits from former employers to help pay their medical expenses, coverage appears to be slowly disappearing, possibly jeopardizing retirement security for future generations.
Because most workers receive health benefits from their employers, retirement often disrupts health insurance coverage. Some employers offer health insurance to retirees, but many firms are cutting retiree health benefits by passing more costs to retirees or eliminating benefits altogether. An important element in retirement planning is considering your future health care costs, Medicare and Medicare supplement policies.
Anyone who is over age 65 (or within three months of turning age 65) should apply for Medicare Part A, contact me and I'll help you through the whole process. Medicare Part A will act as your secondary insurance in the event of a hospitalization. While you are still covered under an active group insurance policy, you are not required to enroll in Medicare Part B.
About 90 days before your retirement, you must enroll in Medicare Part B. You should explain to the Social Security representative that you are retiring and will be losing your group medical and prescription coverage due to retirement and will need to enroll in Medicare Part B.
Many people who have worked past age 65 opted out of Part B when they received their Medicare. Taking Part B would have a waste because they work for large company (over 20 people) and their group health insurance is primary to Medicare.
When you know you will be retiring and losing your group coverage, or just losing your group coverage there are 2 forms that will need to completed (one for you and one for your employer).
The names of the forms are:
Personal Form: Application for enrollment in Medicare Part B (Medical insurance)
Employer Form: Request for employment information
These forms will need to be either mailed or hand delivered to Social Security.
Social Security does not accept faxed or emailed copies.
These forms will provide proof of "creditable coverage". This insures that Medicare will not penalize you the 10% per year late enrollment penalty for Part B and the late enrollment penalty for Part D.
You should get these forms completed and get them to Social Security, either by mail or in person. You will need to get a Part B start date to have the opportunity to attain Medicare Supplement coverage.