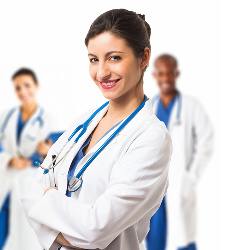 Medicare Advantage Plans, sometimes called "Part C" or "MA Plans," are offered by private companies approved by Medicare. If you join a Medicare Advantage Plan, you still have Medicare. You will get your Part A (Hospital Insurance) and Part B (Medical Insurance) coverage from the Medicare Advantage Plan and not Original Medicare. In all types of MA Plans, you're always covered for emergency and urgent care.
The plans must cover all of the services that Original Medicare covers except hospice care. Original Medicare covers hospice care even if you're in a Medicare Advantage Plan. These types of plans aren't supplemental coverage.
Medicare Advantage Plans may offer extra coverage, such as:
Some include Medicare prescription drug coverage (Part D).
Vision
Hearing
Dental
Health and wellness programs
There are different types of Medicare Advantage Plans:
Health Maintenance Organization (HMO) Plans — In most HMOs, you can only go to doctors, other health care providers or hospitals on the plan's list except in an emergency. You may also need to get a referral from your primary care doctor.
Preferred Provider Organization (PPO) Plans — In a PPO, you pay less if you use doctors, hospitals and other health care providers that belong to the plan's network. You pay more if you use doctors, hospitals, and providers outside of the network.
Private Fee-for-Service (PFFS) Plans
Special Needs Plans (SNPs)
---
Contact me to discuss the best and lowest cost 2017 Medicare Advantage Plans in your area.