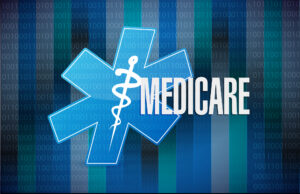 The residential community of Palm Harbor Florida has many attractions, from commerce to historical districts rich in festivals and events. The sunny town, close to St. Petersburg and Tampa is home to an internationally renowned golf course and 59,248 people. Seniors living in Palm Harbor have much to enjoy, which should not be dampened by the confusion and stress that can often be found when one tries to navigate supplemental Medicare insurance in Florida.
What are Medicare supplement plans in Palm Harbor FL?
Differentiated by alphabetical letters A through N, several different Medicare supplement plans exist to help seniors better address the medical expenses that are not covered by their original Medicare plan. The Medicare supplement plans in Palm Harbor FL are offered by private insurance companies and are billed after the original Medicare plan covers their portion of expenses. These plans will often cover costs such as coinsurance, co-payments, and deductibles. Many even offer additional coverage above and beyond the coverages of an original Medicare plan, such as medical expenses that occur outside of the United States. Because these plans are separate from traditional Medicare, seniors will pay a premium to both Medicare and their Palm Harbor Medicare supplement plans, unlike Medicare Advantage plans which combine the features of both.
Who needs a supplemental Medicare insurance plan? 
Supplemental insurance plans are great options for those who are not financially prepared to pay the out of pocket expenses that can come with original Medicare. While the copayments or deductible may seem reasonable, 20% of a significant medical event can end up being a staggering amount of money. A supplemental insurance plan can help protect seniors from unforeseen expenses or can be a wonderful help for those who would otherwise struggle to meet deductibles.
How do I know which are the best Medicare supplement plans in Palm Harbor FL?
The best Medicare supplement plan will be the one that covers your individual medical needs and specific prescription drug needs. Because plans offer various levels of coverage and may not cover the same medications, it is important to carefully review your medications and needs before signing up for a plan. It can be difficult to determine which plan is right for each specific case, which is why many seniors enlist the help of an insurance professional.
When can I sign up for Palm Harbor Medicare supplement plans? 
For those who are already enrolled in Medicare, there is an annual event known as Medicare Open Enrollment. This period falls between October 15th and December 7th and gives subscribers the opportunity to either continue with their current coverage or to re-evaluate. It is always a good idea to compare a current plan with all available to ascertain whether it is still the best option for your personal needs.
Why should you purchase your Medicare supplement plan from our agency?
Our company is independently owned and operated. This distinction gives those we work with several advantages, from being an unbiased professional set of eyes to the ability to save you substantial amounts of money. Because we do not represent the interests of one specific company, we can work with several top-rated companies to ensure that the chosen plan meets your needs as best as possible. Additionally, we understand that the costs of plans, even those that are very similar, can vary drastically. We will work with your needs and your budget to ensure that you can choose between only the best Medicare supplement plans in Palm Harbor FL.
Whether you have questions regarding supplemental Medicare Insurance or are ready to start comparing plans, we would love to ensure that your needs are met. You can begin the process by giving us a call, or by filling out the quote form on our website.
Call Now To Speak Live! (813) 417-2716