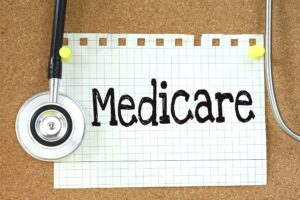 Although Largo had been inhabited by the Tocobaga people long before American settlers arrived, the first people to develop the area were the families of Confederate soldiers after the war. The Great Depression left the city devastated, until a period of rapid growth following the World Wars. Currently, half of the population falls in the age ranges of 45 to 65 plus. This means that a considerable portion of those living in the area are either facing Florida Medicare decisions or helping loved ones navigate the program.
What are Largo Medicare supplemental insurance plans?
Largo Medicare supplement plans are a collection of insurance plans, identified by letters of the alphabet, that help seniors to offset some of the costs that are often associated with carrying only a traditional Medicare plan. Some of these costs may include payments for coinsurance, copayments, and deductibles. BEsides assisting with these costs, some of the best Medicare supplement plans in Largo FL offer additional coverage above and beyond the benefits of traditional Medicare, such as accepting charges for medical events that occur outside of the country.
I have traditional Medicare, do I need to add supplemental Medicare Insurance? 
Not everyone will benefit from adding supplemental Medicare insurance to their traditional Medicare plan, but many, especially those with many prescription drugs or those with limited budgets can save a lot of money by adding supplemental insurance. Paying a percentage of costs, or copays each visit may not seem like a lot, but should a major medical event occur, or when looking at the costs of a prescription on a yearly basis, cutting costs wherever possible makes sense.
I want to purchase a Largo Medicare supplemental insurance plan. How do I sign up?
If you are signing up for Medicare for the first time, you are able to add supplemental Medicare Insurance to your coverage at this time. However, if you are already enrolled in Medicare coverage, there is a specific time frame in which you are able to add or change Medicare supplement plans in Largo FL. While you are not required to sign up for Medicare every year, Largo Medicare supplement plans are able to make annual changes. You can review, add or exchange coverage each year between the dates of October 15 and December 7.
Why should I purchase my Medicare supplement plan from your agency? 
Our company is an independently owned and operated insurance company. This independence means we are able to shop the competition. We don't just say that it is your needs that come first. Our ability to peruse insurance plans with no bias means that we are not going to try to fit you into a plan simply because we represent that particular company. We will ensure that the plans we present to you are the best ones for your situation.
Additionally, there are many different Largo Medicare supplemental insurance plans. You would think that plans offering the same, or roughly similar benefits would cost similar amounts, but this is not always the case. Costs of various plans can range widely. Having a professional on your side can help you be certain that you are getting what you are paying for, at the best price for your budget.
If you are ready to begin searching for the best Medicare supplement plans in Largo FL, or if you have additional questions about how a supplemental plan would benefit you or a loved one, we would love to answer your phone call today. Alternatively, the quote form located on our website is an easy way to get the process started.
To discuss your Medicare supplement insurance options call (941) 907-2879